Bike racing games are quite uncommon in the world of Android games. Yeah, it's true that there are plenty of bike games on Android but if you want to play bike racing games in particular then you will have a hard time finding a quality bike racing game. Don't worry, that's why we are here to discuss the 10 best bike racing games for Android that you surely would love to play. Let's know about these best bike racing games for Android now!
Read: 10 Best Third Person Shooter Games for Android!
This is the official mobile game of the 2016 Motul FIM Superbike World Championship so you can already assume how cool the game is! This game, SBK16 Official Mobile Game truly provides you the thrilling & experience of professional sports bike racing in real tracks! With hundreds of 200 HP beasts like Aprilia, Kawasaki, Honda, Ducati, MV Agusta, BMW, or Yamaha, you can compete against reigning champion Jonathan Rea and 24 other real SBK riders in this extraordinary bike racing game.
Multiple game modes are available to measure your racing as well as riding skills that you deliver in 13 round sets of races around 4 continents of the world! Various types of easy-to-handle yet pro controls & outstanding graphics make this game even more exciting to play. Thus, this is undoubtedly one of the best bike racing games for Android that you should not miss!
So, why have we included a car racing game in a bike racing game list? Well, if you don't know, Asphalt 8 also comes with 100+ bikes to play which makes it a complete cars & bikes racing game. So, with that keeping in mind, this outstanding game obviously deserves to be placed on the list of best bike racing games for Android.
Asphalt 8 is one of the most popular & indeed one of the best racing games for Android. Asphalt 8 has crossed more than 350 million downloads worldwide so it is enough to understand how awesome Asphalt 8 really is! It has everything to fulfill your racing needs from 300+ licensed vehicles (cars + bikes) to 400+ action-packed races on 75+ marvelous tracks in Career mode! Bikes made the races even more enjoyable & action-packed!
The graphics of this game is also very colorful as well as beautifully designed. You can perform stunts with your bikes or cars during races such as barrel rolls, wild 360° jumps & many more insane gravity-defying stunts. Asphalt 8 comes with simple yet challenging gameplay because of various game modes like Infected, Gat Drift, etc. which every experienced racer loves to play. You can also play in different multiplayer game modes to race against real players as well as to get the ultimate stunt racing. Anyway, this is an almost perfect racing game & you obviously should not miss this great racing game.
Real Bike Racing is for those who want a small-sized bike racing game for their low-end Android phones. Only just 20 MB, it possesses such high-quality 3D graphics and realistic gameplay that can attract any gamer. With the 10+ unique cool superbikes, you can race in numerous race tracks to conquer all of your opponents and be the champ.
You can use rearview mirrors to check your opponents' position. Because of its optimized easy-to-handle yet enjoyable gameplay in this tiny size, this is no secret that Real Bike Racing is one of the best bike racing games for Android. So, this would be a perfect game for bike racing lovers who have low-end Android phones.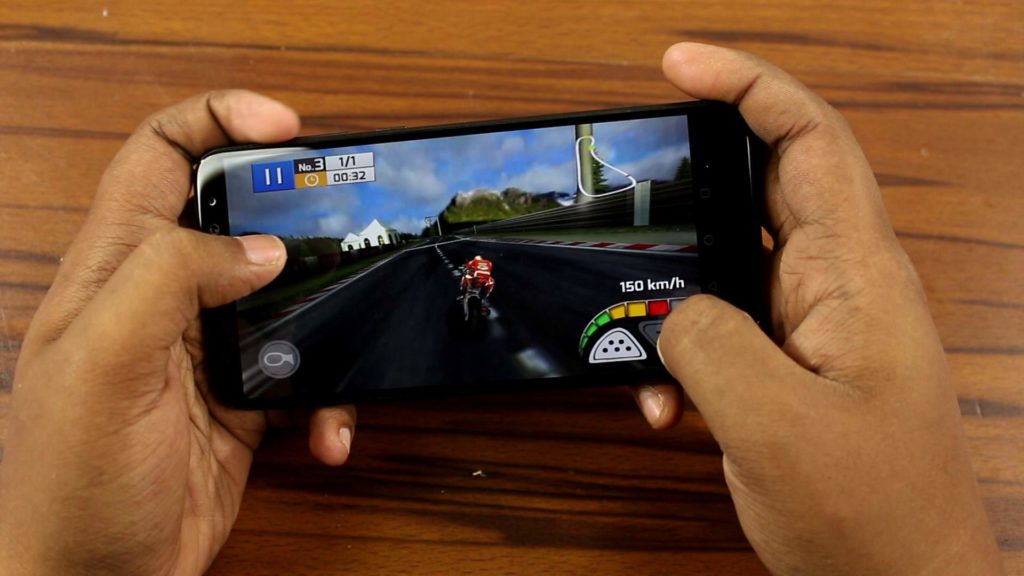 If you want bike racing games with realistic gameplay, graphics & controls then Real Moto is the game you should go for. From realistic speed & motor sound to real-time world competition, everything in this game is quite realistic and thus exciting.
Over 150 challenging races can be played by 11 unique sport bikes which you can customize with cool colors. Realistic controls, graphics & various viewpoints are some other reasons why this is one of the best bike racing games for Android so you better try this game if you love to experience real-life bike racing gameplay!
If you want to get the thrills & experiences of MotoGP racing on your Android mobile then this unofficial MotoGP bike racing game is for you. Just like SBK16, real-life racing tracks around the globe are available in this amazing game to race with your favorite sponsored sports bike against countless pro opponents. With realistic graphics & controls, this game becomes even better in recent years. So, without any doubt, this is one of the best bike racing games for Android. If you want to feel the thrill of professional-level bike racing at its best then along with SBK16, MotoGP Racing '20 is the game you should install without hesitating.
What would happen if you get a game which is on one hand a breath-taking bike racing game and in another hand is an intense action-packed shooting & blasting game? It will literally be awesome, right?! So, here it is! Death Moto 3 is the game where you have to not only race against other bikers to be the first but also you have to fight with them by exploding their bikes and kill the riders with melee attacks & other shooting weapons. You can get a lot of stylish bikes that will help you to overcome all the fights and races to make you the champion. The graphics and sounds are too realistic and beautiful in such a small size.
There are multiple game modes with challenging races that are filled with actions. A variety of lethal weapons can also be collected in this game so that you can chase other riders and knock them out easily. I can assure you cannot get another unique bike racing game like this. So, what are you waiting for? Go to Play Store, install it, and be the vengeful king of the roads in this one of the best bike racing games for Android!
Bike Race is one of the best bike racing games for Android that comes with a mix of arcade stunts & races. Over 100 million players have played and liked this game for its addictive gameplay. In such a small size, this game provides multiple games modes where you have to do crazy stunts in those puzzling tracks and defeat your opponents by becoming the first. The single-player game modes are very fun and addictive but the multiplayer mode is the most challenging one where you can challenge your friends in a stunt race to know who is better. 
Very simple and intuitive control that helps you to make your stunts more easily. Hundreds of exciting tracks along with different worlds are there so that your fun cannot be stopped. Pick your best bike from the countless bikes in the store and do your coolest stunt ever. If you want to forget those dumb drag car racing games and want some exciting as well as addictive racing and gameplay, this game is the best choice for you. Start your career from rookie to pro in this fun-filled addictive bike racing game right now!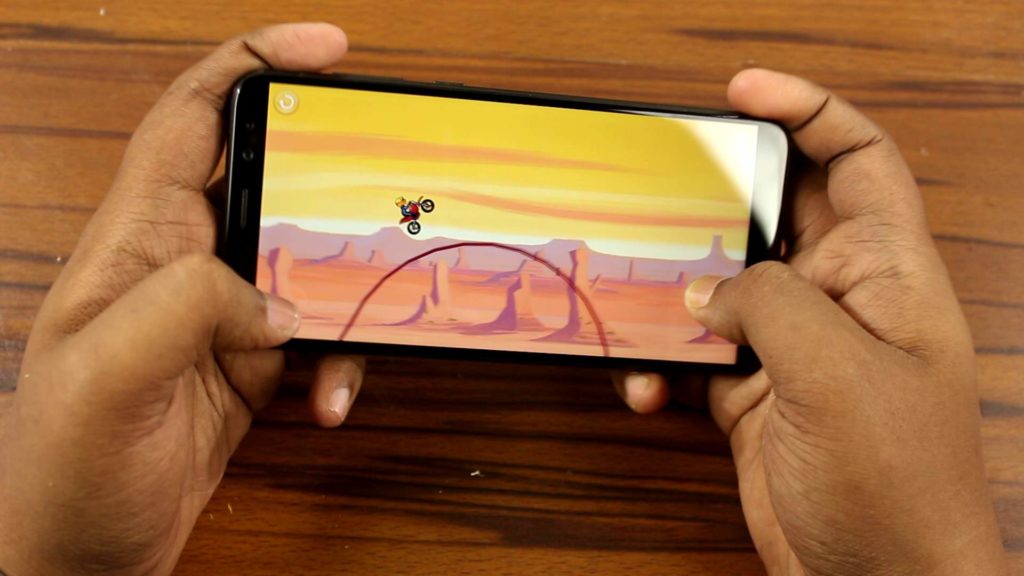 If you love playing Xtreme motorbike games or stunt driving games and also love to play bike racing games then you must love this game because this is the game where you have to not only perform stunts & drive the Xtreme bikes but also race with other real-time opponents. Thus, Clan Race is a perfect fusion of the stunt driving & bike racing genre. Moreover, this is the game from the same creator who developed the popular Trail Xtreme game series! So, you can assume how cool this unique Xtreme bike racing game is!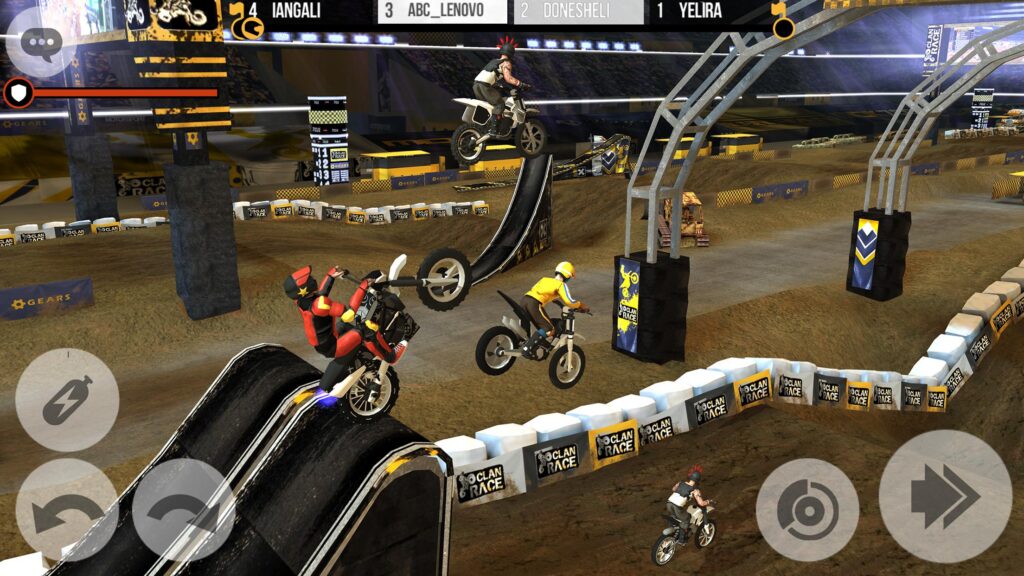 You have to create your own clan & race for the ultimate glory against the millions of real players around the world. Join with your clan members to show whose clan is the best of the best! With optimized, thrilling physics-defying gameplay, this game comes with realistic visuals that can attract anyone. Several game modes & different types of Xtreme bikes are available for uplifting your excitement & thrill to a new level. So, just give it a try and experience the excellence of this unique Xtreme bike racing game.
Death Moto 4 is the perfect and successful sequel of Death Moto 3. With a small size like its predecessor, this 4th game of Death Moto comes with even more excitement, thrilling & action-packed gameplay. With better graphics, the locations & the roads of the races have become more dangerous & hellish. Your opponents are tougher now but don't worry as you have plenty of cool superbikes and lethal weapons to destroy your rivals.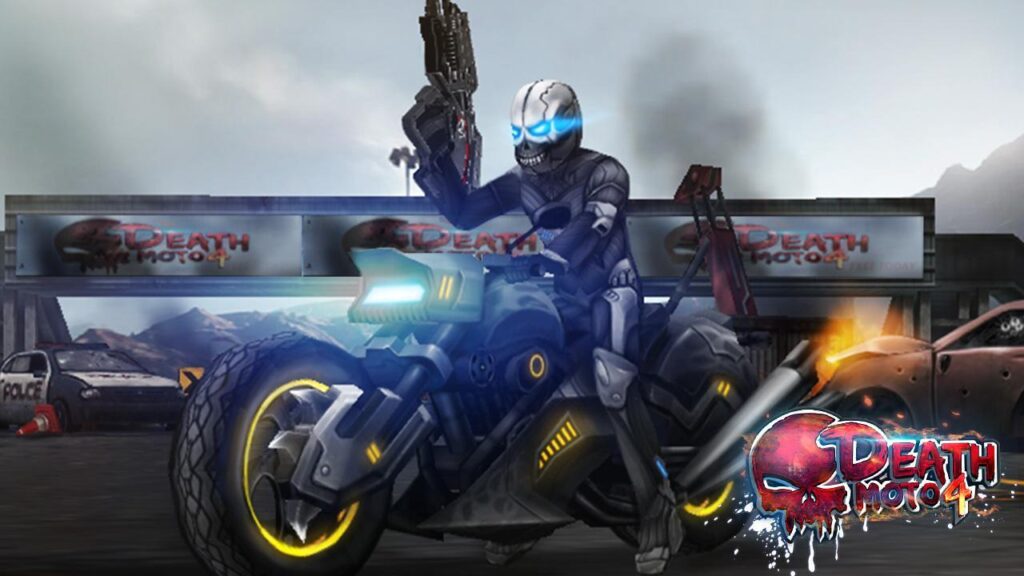 Be careful! Natural disasters like tornados can hit you too! If you have already played Death Moto 3, to go to the next level of action, destruction & thrilling, play Death Moto 4 now. If you haven't played Death Moto 3 before, you can still play Death Moto 4. In a nutshell, Death Moto 4 is definitely one of the best bike racing games for Android & an overall better sequel than its predecessor, Death Moto 3.
Highway Rider Motorcycle Racer is a decent bike driving as well as bike racing game that a casual gamer can easily consider playing. With 5 cool bikes, bikers & plenty of customization options, this game comes with 4 different highways where you have to drive your bike while dodging the traffic and secure the first place than your opponents in the hundreds of missions. So, this game provides you the experience of how challenging racing on the highway could be! In short, Highway Rider is a great time-killer for casual gamers who just want to pass their free time by playing bike racing games.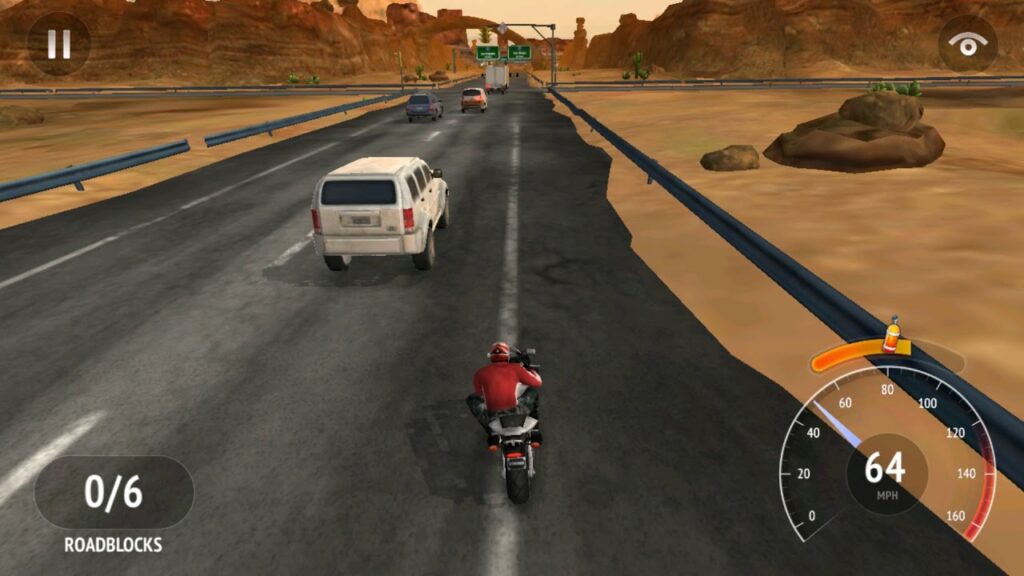 Must Read: 25 Best Zombie Games for Android!
Therefore, these are some of the best bike racing games for Android that you can definitely enjoy playing. So, don't waste time thinking too much. Install your preferable one for unlimited fun. Anyway, we hope, you guys have liked this article about the 10 best bike racing games for Android. If it really so then don't hesitate to comment down below to express your thoughts about it. If you have any other awesome bike racing games in your mind, inform us about it too. Thanks for visiting & appreciating our work.